GDI Team Elite Leader

. Albie Derbyshire
626-379-5692
Welcome to "The Sixteen Steps" Success Guide
.
For GDI Team Elite
.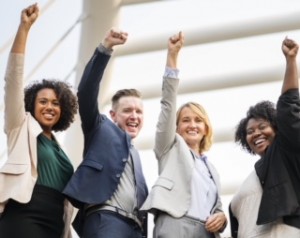 We are looking forward to helping you find success on our team!
.
THE GOAL OF OUR TEAM:
.
Our goal is to help YOU become a team leader by helping you get six paid members to your team and then help you pass this Sixteen Steps funnel on to you so you can help educate your team, build your income through the funnel and develop new team leaders of your own!
.
Understanding How This Begins: 
Everyone who has an online business needs to create a sales funnel in order to convert his website visitors into paying customers.
If you fail to do that, you will hardly make any money.
Your primary goal with your sales funnel is to move people from one stage to another until they are ready to purchase.
So what exactly is a funnel and why is it so important?
.
The answer in short:

A funnel is like Walmart.

You walk in wanting a candy bar and walk out with a book, paper towels a movie, a game system and then you walk back in because you forgot the candy bar! You see…Its a specialized system that allows you to sell many targeted items that people need. 
But in our case the funnel is to eventually help YOU MAKE MONEY.
A funnel is a way to make a lot more money effectively helping people then you could ever make on a stand-alone offer by itself.
With GDI Team Elite, the funnel is first to help build your knowledge and skill and also the team leaders business and then to help you BUILD YOUR business and YOUR teams' knowledge and skill.
Understanding the Sales Funnel Stages:
.
From the first time your prospect hears about you until the moment he buys from you, he passes through different stages of your sales funnel.
This journey might differ from one prospect to the next depending on your buying personas, your niche and the types of products and services you sell.
There are  6 main stages that every Sales funnel need to be successful
Find a need or a Problem
Create or leverage a solution
Set up a Sales System
Give Away Free Value
Followup
Make Premium Value Offers
.
.
Part One:
The "Sixteen Steps"
Success Guide is your Sales Funnel 
.
.
These  Sixteen Steps can help you on your path to success and becoming a team leader.
After completing the Sixteen Steps you will be qualified and welcome to join us in our mastermind and accountability group for GDI Team Elite leaders "Steps to Six Figures". Looking forward to seeing you there!
.
So let us explain all the steps in the Sixteen Steps success Guide funnel:
.
1) Find a need or a Problem
.
Our target group is people who want to work and earn online.  Their need is finding a good program with which they can earn money.  Their problem is a lot of fake offers on the internet which offer get rich quick schemes in which they spend and lose their money.
.
2) Create or leverage a solution
.
The solution is GDI Team Elite. This is not a fake offer, people can earn residual income, they can have help in every step if they want to succeed.
Duplication is the key to making real money with GDI. And this is explained in detail in the Sixteen Steps. Duplication helps you to build 5-8 strong teams which also duplicate and create income for you on many levels down.  Not only this but the Sixteen Steps funnel will double or triple what wealth you are making from GDI alone.
 .
3) Set up a Sales System
.S
The Sixteen Steps is a Sales System funnel. If you are interested you can join any program under your team leader that we suggest here in the Sixteen Steps that will help you build your business better. After becoming a team leader and after finishing all the steps, you will gain access to the Sixteen Steps for your team with a special team leaders page with all your links attached. Your members will join programs under your links and you will earn a commission from all the programs you will join as a free or paid member. Our recommendation is to join them as a free member and upgrade later as you see how valuable they are or so that you can start earning.
.
We will outline many different marketing strategies within the next steps that you can use to promote your link and get 1000 clicks/hits. 
,
That said, the marketing strategies outlined in this guide are the EXACT steps we use to promote our programs
.
You can try them and see what will be best for you.
.
That being said, your path to success in this business will be unique to you. Our goal is to reveal options and provide instructions that will enable you to succeed faster.
Read more about Sales System below: 
.
4)  Give Away Free Value
.
The members will get Free training, Free 16 steps Sales Funnel and Free coaching 1:1.
,
GDI Team Elite marketing system is an effective way of bringing people into a good solid business. And The Sixteen Steps funnel is way more powerful then GDI by itself …and you will get your own personal copy of the Steps on your own GDI website to share with your team when you finish the Sixteen Steps. The funnel teaches Advertising, Marketing, Building your Email List, Investing, Personal Development and many more things including Duplication – which is crucial.
.
5) Followup
.
You will be taught in the Sixteen Steps how to create squeeze pages and email campaigns. When you get your 6 members, GDI Team Elite will create a "followup campaign" for you with squeeze pages and emails.
.
6) Make Premium Value Offers
.
You can find these offers throughout the Steps. These offers are always helpful programs that will make your business stronger. With these offers, you can earn a bigger commission. These offers are something with bigger benefits and value. People buy these offers from persons who they know, like and trust, ie: your team leader and eventually you. So if you are interested and find value from these offers, you can buy them also. If your members buy them you can earn more from their purchase.
To get a full understanding of Premium offers, let me share with you a business funnel that Albie was part of a while back. The name of the business was called MOBE and represented "My Online Business Education." It cost $40 one time fee to join MOBE and this included a one on one personal coach for eight lessons on building an effective online business.
After the eighth lesson it became

very expensive

. Because of its super mentoring, it was very enticing to want to upgrade. I of course did upgrade and I leaned a ton from them, Their last high end ticket sale was

$10,000

(yes, you heard right: ten thousand dollars) and they made that sale all the time from people walking through the system.
From this I leaned what an amazing funnel they had and why their affiliates were making SO much money. Often people came into the program for $40 but ended up spending close to $15,000 by the time they had completed it. This helped MOBE make back all their high advertising costs and gave them a great profit too. It also gave me an idea of what to do from them and what not to do.
.
What NOT to do was copy their greed as they eventually went out of business because there were too many complaints. Many people were spending too much and not making it back. Often however, this was their own fault as many people were not willing to actually work. The ones who did usually made a lot of money. 
Our program is not like the MOBE program at all in that respect but has still taken valuable concepts from it's funnel. But funnels are not original to MOBE. Almost every business online has a funnel of some sort. You remember me mentioning Walmart and what the funnel was! Walmart is very strategic about how they place things in their store so that you will find something to pay and walk out with. 
I hope this has helped you understand the importance of a good funnel. Honestly, We don't know a single funnel out there that teaches all we do in the Sixteen Steps and helps you build the vast amount of Income Streams as we have.
.
What to learn from this?
.
Simply this: Work your way through the funnel and then pass this funnel (The Sixteen Steps) on to your team. 
Remember, just work your way through each Step one at a time in your spare time and ask your sponsor or team leader if you need help with anything.
.
Part Two:
Let us introduce ourselves:
.
We are here to help people to create financial freedom.
.
Albie Derbyshire: 
..
In 2012 I lost my job as a teacher (I been a kindergarten teacher for 20 yrs) and I wanted to also create a freedom lifestyle for myself and spent 12 hr days for 3-4 months trying to make an online business work for me but I failed miserably. My thoughts on this: it's way harder to make money online then it sounds.
So I got a job as our marriage was suffering from this but just never gave up. Throughout the years since then I had been active with 30-40 different business opportunities but found little success with them.
But that all changed when I came across my seven figure income mentor and then GDI Team Elite a bit later. My mentor taught me a lot of things but the most important was how vital real communication is with your new prospects and team. Up to this point I had already made thousands of dollars online. However, this key ingredient allowed me to start making money online consistently. It's also the reason GDI Team Elite works: real people connect with us (just like you did connecting with us) and communication allows us to earn trust and trust builds solid teams.
.
Elizabeta Kuzevska
.
I'm  a professional internet marketing coach and has experience in blogging, social media, and affiliate marketing.
.
My site mylifewithnodrugs.com according to Google Analytics has almost 98K users and more than  147K page views per month and is approved with Google Adsense and Media Net. Almost 70%of the traffic is from social media. I have over 100000 followers on all socials .
.
.
My primary goal is GDI Elite Team. Helping people to gain their financial freedom is my ultimate goal. Because of that I accepted Albie's offer to coach and help people to build their team.
.
Our purpose in writing this guide is to walk you through some simple steps that will allow you to start making money with your affiliate programs. In addition to this, Our goal is to help you to take full control of your business!
,
An online business will ultimately provide the ability to travel where you want and have time freedom. The beauty of this business is that you can work and get paid over and over again for the work you did in the past (residual income). Residual income does however, require that you still maintain supporting your team and clients. 
.
This also gives you the opportunity to live and travel anywhere in the world, and still run your business at the same time. Where else can you find a system like that with a solid, proven company like GDI?
.
We really want to help you achieve this freedom and if you need anything, feel free to email us at: 
Albie@swalbie.com and
.
elimarketingtips@gmail.com
http://profitsdesk.com/contact.php?sponsor=ekuzevska1
.
.
Part Three:
Strategy
.
Ok. We learned about the Sales Funnel. Now we will give you a strategy to find success with GDI Team Elite: 
.
.
The Importance of
"The Power of One"
.
Why spend five mins to read this?
.
Because it will give you a real STRATEGY and vision that you can really FOCUS on!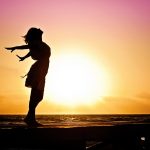 .
"Network Marketing Wealth With The Power Of One"
by Brian Rooney
.



Most of the time, when we hear about a powerful success story in network marketing, we are hearing about someone that just ran some incredible numbers on an almost impossible to believe level.
.
While it is exciting to read about this sort of success, most of us tend to think that we just can't achieve that sort of wealth in network marketing unless we become a power house recruiter and put hundreds of people in to the business, personally.
.
This article is designed to show you what can be done when you commit to being consistent and focus your efforts for a while, no matter which network marketing business you are building.
.
I call it:
The Power Of One
.
This plan is designed for the part-timer that may only have a few hours to spend on their business each week. They aren't going to quit their job any time soon but they do want to build a business on the side with the expectation that they will have the option to fire their boss or cut their job hours back should they choose to do so.
.
What we are going to focus on is bringing in 1 new referral each month. Just ONE.
.
Can you do more? Yes but this example is going to focus on the sort of power and leverage you can build up by bringing in just one new referral and (this is the important part) teaching and helping them to do the same.
.
Let's take a look at what can happen with this incredible Power Of One system in your network marketing business.
Remember: We are focusing on getting ONE new referral each month. We are going to then work with that new referral to help them do the same.
So let's take a look at what can happen.
.
Month 1: You are just getting started with your new business. You are excited, of course! You probably don't know much about the pay plan or how it all works but you can definitely see the potential. You reach out to some friends and you bring in one new referral. You now have 1 referral in your team.
.
Month 2: You and your new team member from last month also bring in a new referral. Your group grows by 2 so you now have a total of 3 referrals in your team.
.
Month 3: You and your 3 referrals are getting the training. You are working together and you each bring in 1 new referrals. Your team now has 7 total referrals.
.
Month 4: You and your team are staying in touch with your upline leadership team. You are working together and you each add a new referral. Your network marketing business now has a total of 15 people on your team. You have personally referred just 4 of those!
.
Month 5: You continue learning about your business. You are now seeing some results and your team is getting excited! You each refer just ONE new referral in this 5th month which now brings your network marketing team to a total of 31 members!
.
Month 6: By this time, most people have quit their network marketing business. They probably said something like, "I don't like get rich quick deals" but then got frustrated because they didn't make money fast. Most folks have been working their regular jobs much longer than 6 months and not only are they not rich yet but they have no reasonable expectation that their job will ever make them rich. But they keep waking up in the morning and going to their job.
.
You and your team recognize that this is a process that may take some time. You are committed to each other and your future success so you continue working together,. You spend time on personal development. You keep learning more and you each put one new referral on the team this month! Now your network marketing business has a total of 63 people and your team is really starting to get excited!
.
Month 7: You are starting to feel the excitement in your team, now. This Power of One is really starting to have an impact on your network marketing business. Your team is growing and so is your income!
.
You and your team are building momentum. Some folks may be putting in more than 1 new referral now but let's keep doing the math based on everyone on the team bringing in just one new referral this month. Your team continues to grow and now you have 127 people in your network marketing business.
.
Month 8: Now you are really starting to feel the excitement! This thing is actually working! Your network marketing team is seeing results and you continue working on personal development. Your team follows the system and you each add one new referral. Your team now has 255 members!
.
Month 9: Your team reaches 511 members this month! Depending on your company's pay plan, bonus incentives, etc… your income should be at a very nice level by this time!
.
Month 10: By following the simplicity of The Power Of One, your network marketing business has now reached 1,023 team members!
.
Month 11: Can you believe your team is now 2,047 members strong?
.
Month 12: 4,095 members in your network marketing business in your first year!
,
And Now For The Reality Check: If you are like most folks, you probably gave up around month 3, 4, or 5. Somebody told you "no". Guess what. That happens to folks who have been in the industry for years and are earning 5 and 6 figure monthly checks, too. We all hear "no". Those who succeed just didn't quit. They just talked to the next person on their list.
.
The key to successfully implementing this plan is for YOU to make up your mind that you are going to see the plan all the way through. Recognize that some will do more than others. Some will do less than others. Some will quit. Some will excel. That's what happens in the real world and it's no different in the network marketing arena.
.
We all know that there are tremendously successful people involved in network marketing. The first question is for you to ask yourself: Am I ready to become one of the success stories? If you are, then make the decision to follow this plan. Don't beg people to join your opportunity. Invite people to partner with you as you follow a plan to create financial freedom together.
,
Consider working harder on the front end and go for 2, 3, or 4 new referrals and work with them to do the same. Momentum is a powerful ally in your network marketing venture. Put it to work for you. Build as fast or as slow as you like but the key is to continue building your business!"
.
About The Author: Brian Rooney escaped the rat race in the year 2000 by starting his own home based business. Since that time, Mr. Rooney has provided tools and training for thousands of network marketing professionals via his internet marketing services.
Brain Rooney is part of TrafficWave and we at GDI
Team Elite work with TraffficWave later when you become a team leader to build your list.
.."
Implementing
"The Power of One":
.
Wasn't that great! 
.
Do you see how if each of us implements this, just how powerful this will be for our team and what it will do for each of us! 
So here is a quick insight: not everyone who joins your team will actually do anything! I have noticed this with multiple opportunities that I have been in. So in order for this strategy to work for you, you will need to go through a few people to find the good ones.
.
Ok, so to begin implementing this simply go to your GDI backoffice. You can get there by going 
.
.
Then enter your login and password. If you forgot, go to "forgot password" below and follow the directions.
.
Once you get in, then scroll down to "My replicated Sites" tab on the left hand side. There are a list of sites with your ID in them that you can use. Click on the links and see which one you like. Then copy the link you will use and paste it somewhere you can find it.
.
Now give this link out to anyone you can think of that you think might be interested to join you.
.
If you are concerned about how they might react or don't know what to say to them, please listen to this video by our seven figure mentor about sharing opportunities with others. It will greatly help you:
.

.
.
.
.
Always remember that things of value take time to build. 
.
.
Also throughout the Steps you will find helpful tips and links that will help you grow your business and your sales funnel. You can see your team leaders special page and team links here.
.
Don't forget. When you finish the Sixteen Steps, we will allow you to use these same Sixteen Steps to share with your team, except with a special "leaders page" with all your information and team links! So, are you ready to start making money on the internet? 
.
Let your Team Leader know you read this and what your thoughts concerning:
1) The funnel of the Sixteen Steps.
2) Implementing "The Power of One".
Have any more thoughts and questions? Share these with your team leader and then ask for the password to go to Step One! 
.
~Albie & Elizabeta
GDI Team Elite Leaders
.
PS: Don't know what GDI is? Get your questions answered here
Want to go to Step #1?
First join our team.
Second Contact me here
.
.
REQUIRED EARNINGS DISCLOSURE:  Any statements of particular income amounts, or any experiences shared by the individuals in this email or on our website are exceptional and likely do not represent the typical results. The info being shared here applies only to specific individuals and does not indicate that you will have the same results. As the only data we have to share with you comes from people such as these who voluntarily share what their incomes or experiences have been, it is factually impossible for us to state what the "typical" experience is. It is not possible for us to measure all results of all participants. All income derives only from the sale of products. This email and any content on our website shows only the potential possibilities of the program as it relates to these specific individuals. Again, THESE RESULTS MAY NOT BE TYPICAL. No results from any person using our program in the past should serve as any indication that your results will be similar in the future. In short, this is a business and there are no guarantees in business. Nothing in this presentation or on this website is intended to convey that there is any guarantee of income. Your results will depend on your execution in your business and how many sales you close/how much business you acquire, just as it would in any business in the world. If anything in this disclosure if not 100% clear to you, please do not continue. If you are offered another opportunity where they share testimonials or individual accounts of their results, and they do not make sure that the above disclosure clear, just know that they are not following the law of the USA. Hypothetically, even if every single participant became a millionaire (which they absolutely do not, this is only a hypothetical example to make a point), and we could document that hypothetical, we would still be required to make this disclosure.